Weekly introduction to new artists on SuperRare.
Music guy.
---
Ouchhh is a global creative new media studio with a cutting-edge innovator in the creative field who has been showing outstanding results in the art science technology scene for more than 10 years. The Studio is a pioneer of data paintings&sculptures, AI, machine learning, a mind-driven approach, discovering new technological models to reflect the variety of contexts and experiences that "the roots of art, science, and technology are mysterious", that shape their futuristic perspective.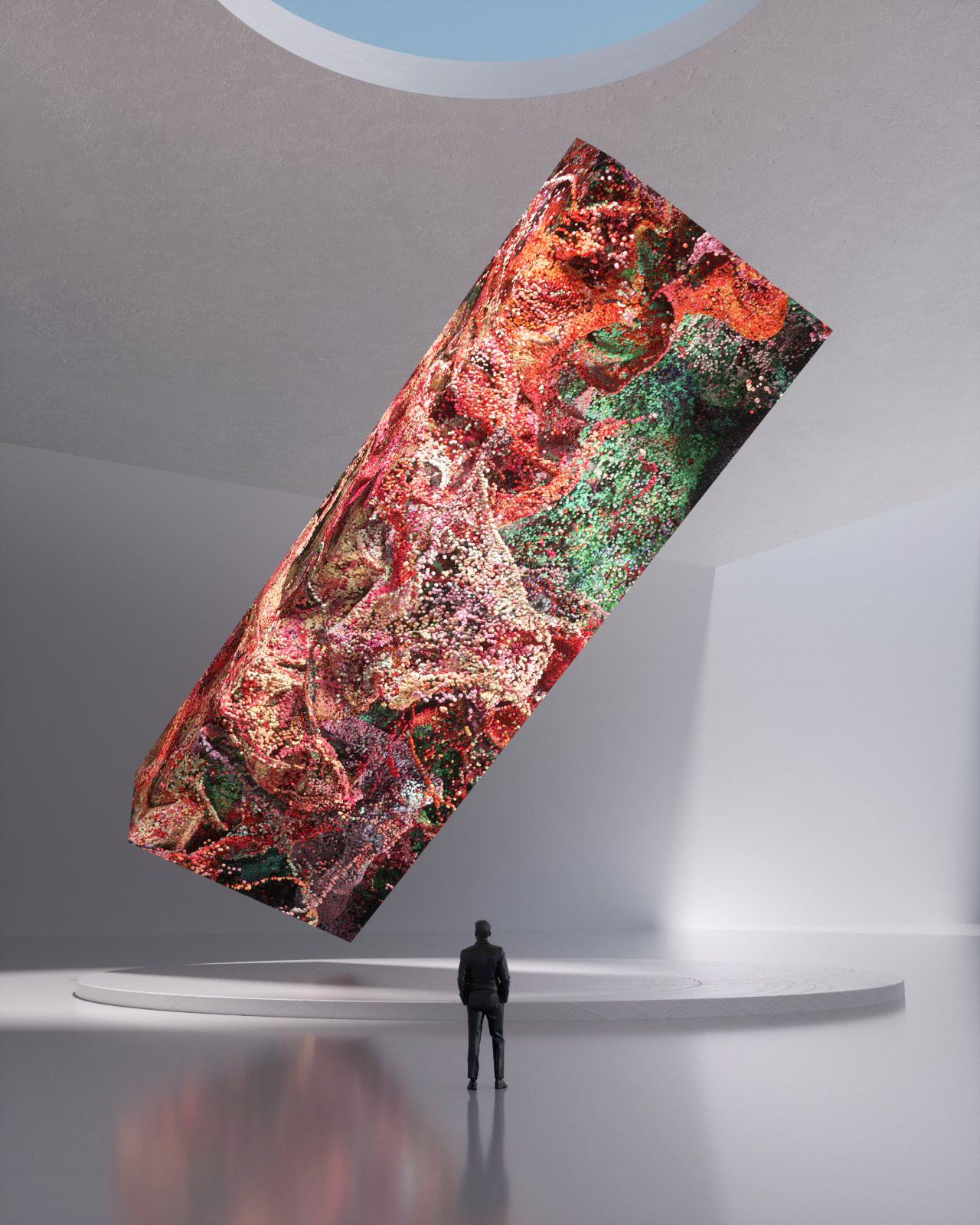 ---
Afrofuturist. I hold that provocation is sometimes an unavoidable part of negotiating language and meaning.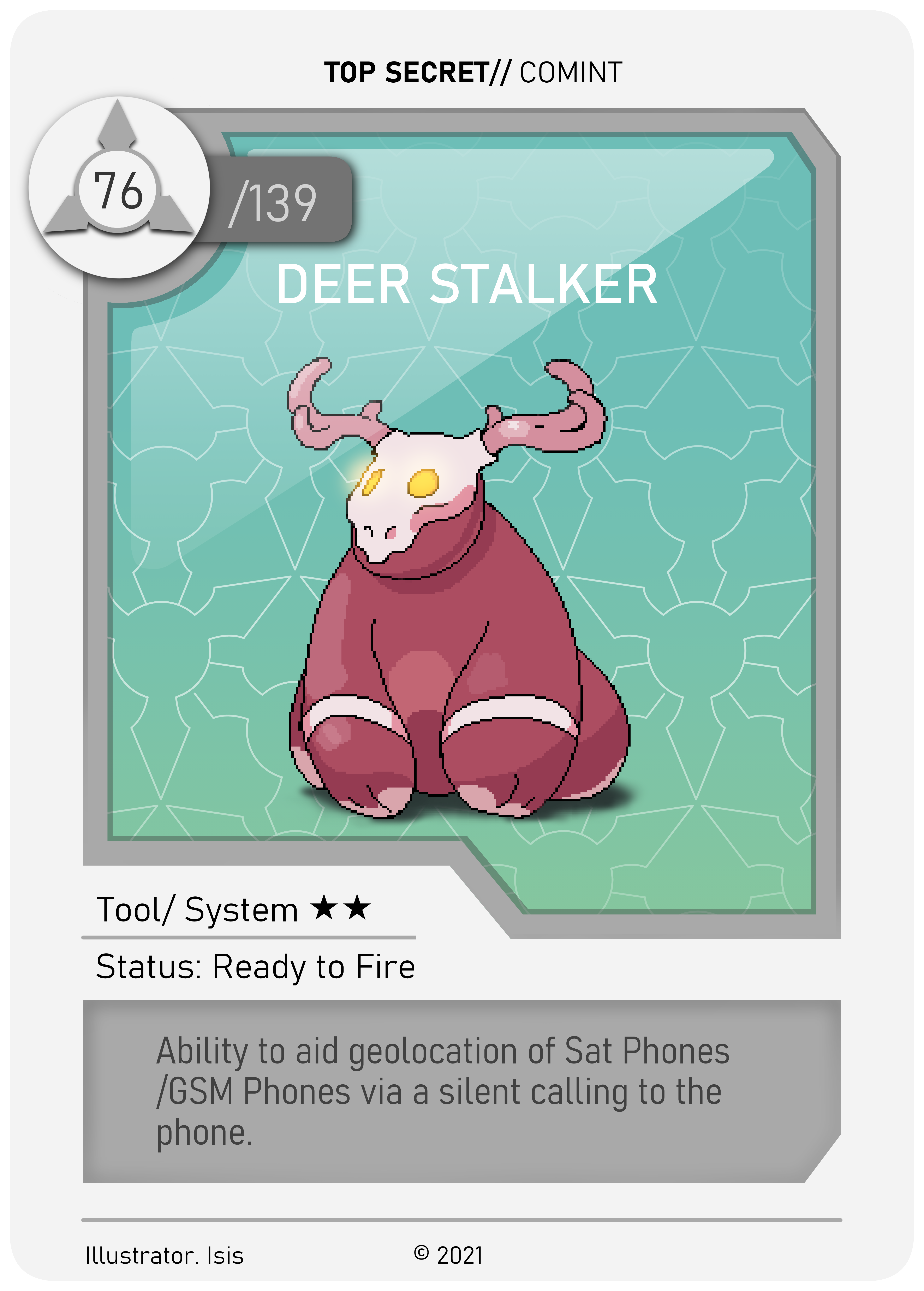 Hi I'm Tina, …digital artist/ analog painter/ photographer/creator & lover of the obscure, close up, creepy. I also like gin and cats but we save that for now… Join me on my journey of self-expression & dive into my analog- digitial- crazy world. My signature style (using lips as the canvas to my work) was born during the pandemic and has stuck with me since. After entering the NFT scene in Feb 2021 the lips quickly became a collector favourite on other platforms.
---
Pure 64 Bit Visuals™ 🌴🍄☁️☀️
---
Labet is a self-taught Nigerian-British painter based in East London. Labet's work serves as a figurative and abstract diary which explores themes of identity and representation. Drawing influence from her rich Nigerian heritage, her work is constantly evolving to inspire conversations and narrate stories about nostalgia, relationships, and the interactions within our daily endeavours.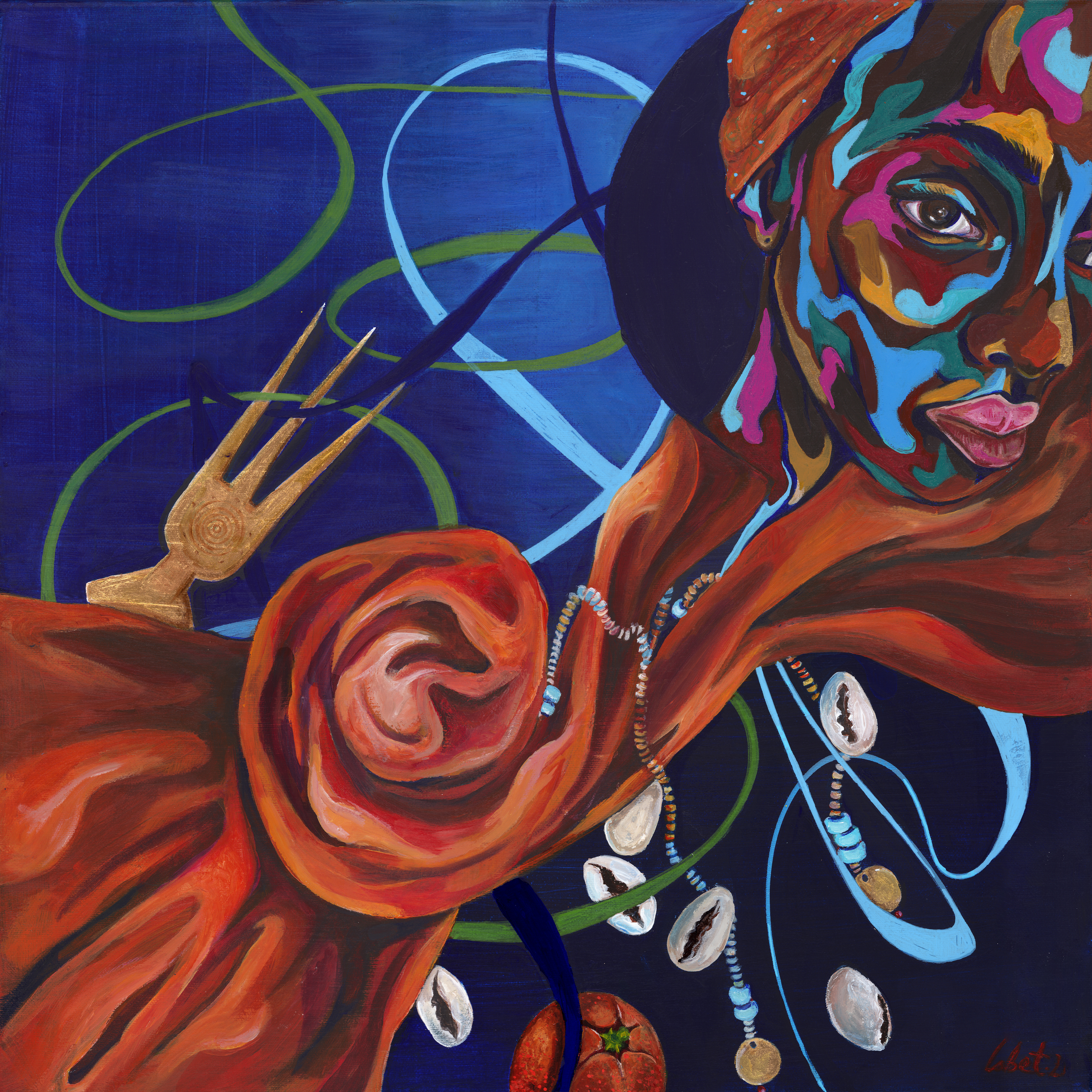 ---
Sekai Machache is a Zimbabwean-Scottish visual artist and curator based in Glasgow. Her work is a deep interrogation of the notion of self. She is interested in the relationship between spirituality, and the role of the artist in disseminating symbolic imagery to provide a space for healing. Sekai's photographic practice is formulated through digital studio-based compositions utilising body paint and muted lighting to create images that appear to emerge from darkness.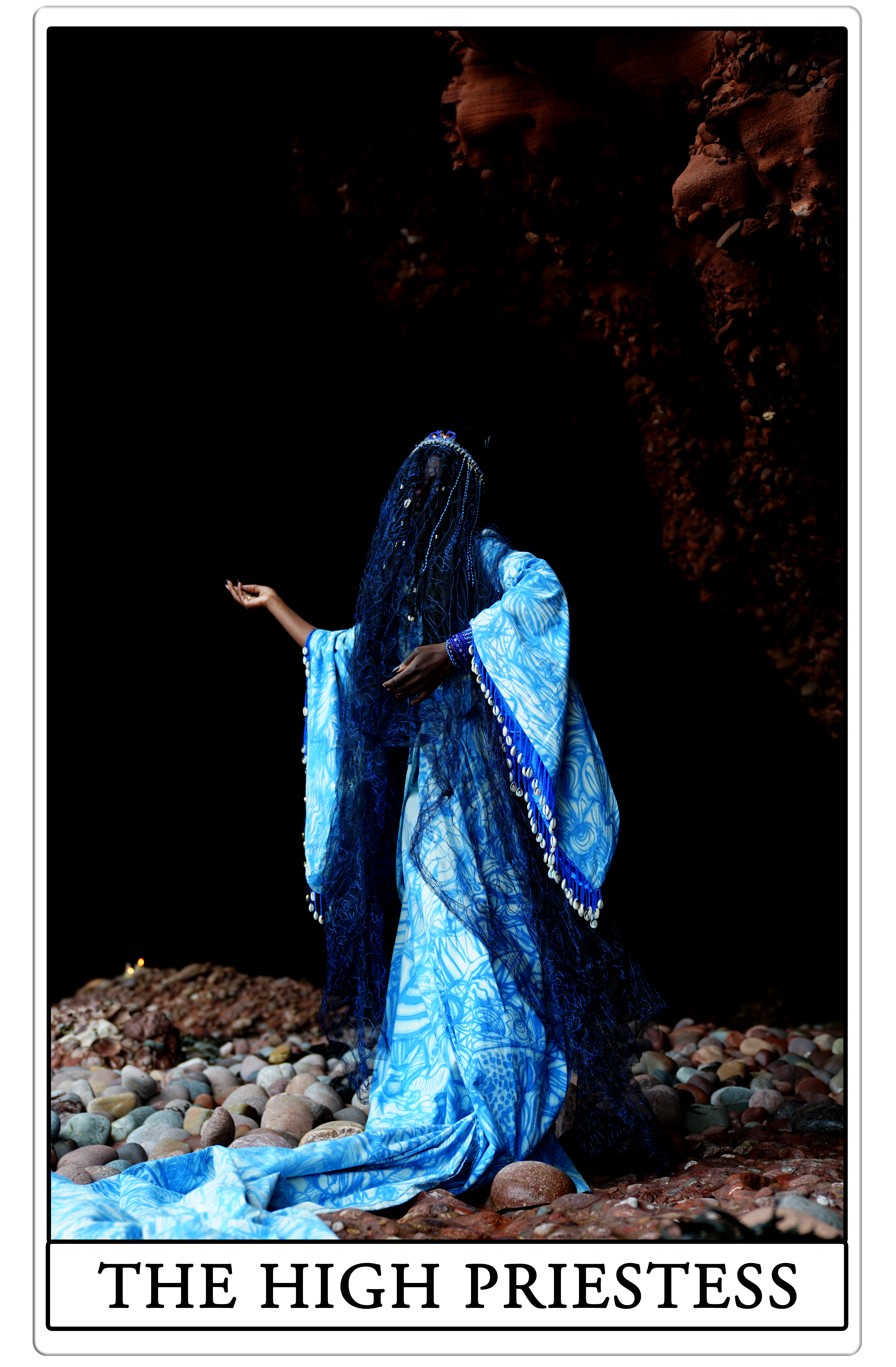 ---
Cofounder of NFT Affirmations and visual artist.
Born in London, UK, Sharon Adebisi is a contemporary artist who uses paintings to capture her thoughts and experiences as she attempts to navigate adulthood. Her most recent works explore the identity issues she faces as a British-African hybrid, and the conflict between embracing her African roots yet assimilating to her British culture. Sharon's work has been exhibited/auctioned with various organisations across the world, including Zari Gallery, Woolwich Works, Sky Arts and Sotheby's.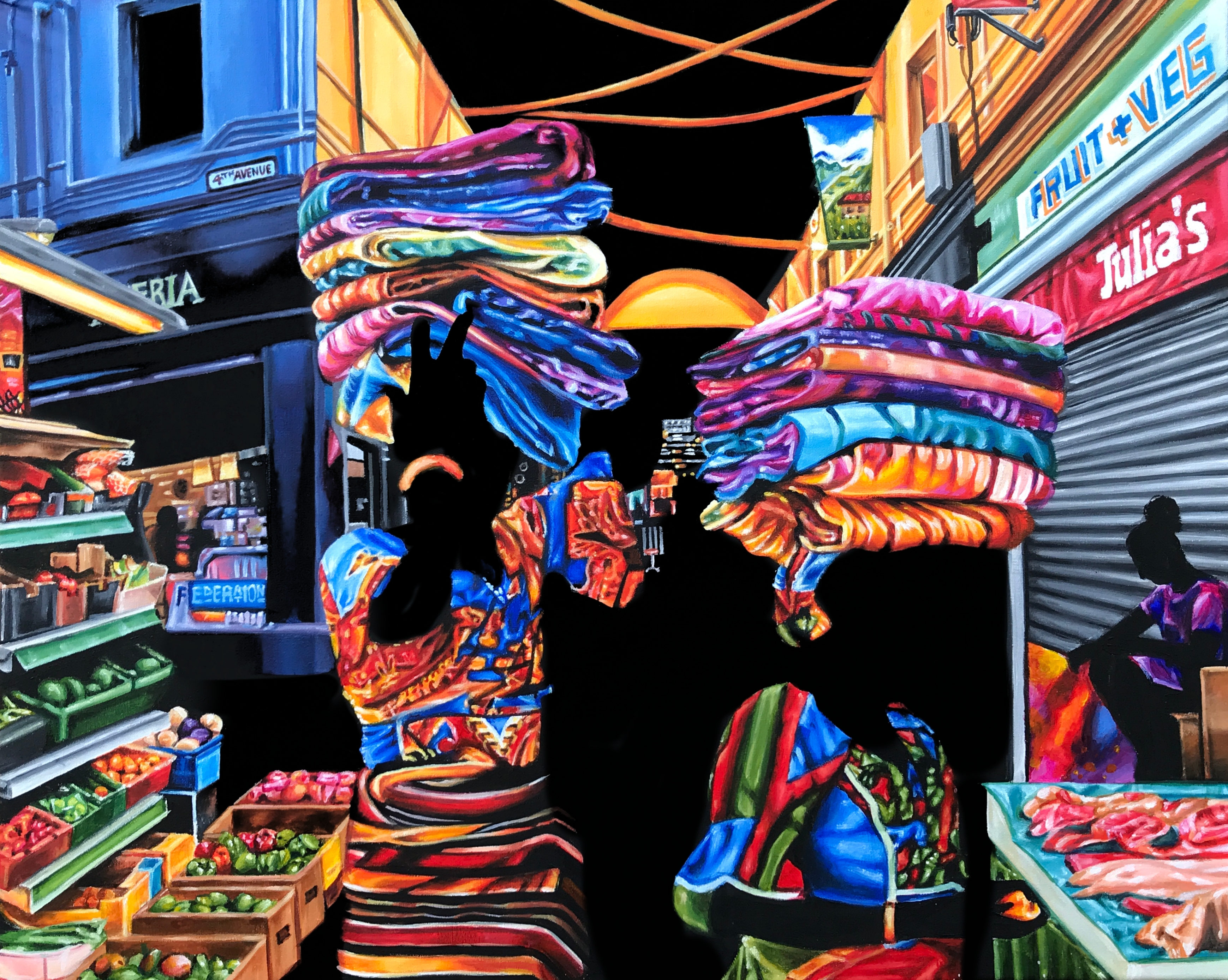 ---
Elicia is an expressionist artist, who mainly specialises in water-mixable oils & charcoal to create either a representational or abstract art piece. Elicia's recent 'Movement' & 'Black Icons' series represents her fascination with role models, cars & human connections. Even though very different, they are interlinked by the subjects' kinetic & potential energy. Elicia has just started a new journey, to blend impressionism with her intimate emotions and powerful ideas.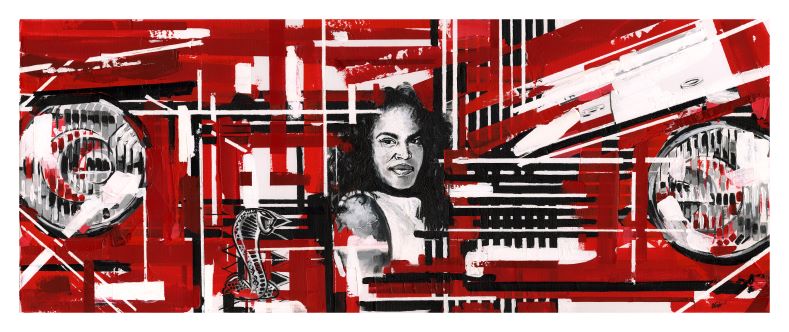 ---
*Visual Artist working on immersive audiovisual experiences for hybrid future spaces *Master's Degree (MFA) in Art & Technology, San Francisco Art Institute / Fulbright Scholar / Background in Design (BA) and Physics *Autodesk Pier 9 & Adobe AR Resident Artist *Collabs w/ TOOL, Apple, BMW, Dolby, Hennessy, UNESCO IOC *His work exploring emergent forms, utilizing domes, VR headsets and architecture have toured museums, galleries and media art festivals around the world; Full bio on website ↑
SuperRare is a marketplace to collect and trade unique, single-edition digital artworks.