Weekly introduction to new artists on SuperRare.
---
France
Thomas Dubois is an Award-winning artist, Director and Art director. From a young age, Thomas has developed a passion for creation, art and storytelling. His background is in architecture, but his passion for creation led him to produce a wide variety of visuals, scenarios and award winning projects.
---
---
UK
Characterised by subtle layers of light and colour, the filigree-like paintings and drawings of Hannah Murgatroyd centre on figures journeying through a world ancient, modern and, yet to-exist. Depictions of Aphrodite – and her island Cythera – are key foundation myths for the world she builds. Her characters are wanderers, strong yet ethereal, merging with the landscape and architecture that they quest and rest within.
---
---
misinterpretations
---
LA // CHI
Multi-Disciplinary Artist. Studios in LA & CHI. Founder of OTG.
---
London
Krut's work remains informed by the years he spent growing up in South Africa, his art retaining what Ed Krcma in a catalogue essay called "an unapologetic will to insubordination" with imagery that has "arisen from a ferment of intermingled sources: from the enchanted collective narratives of folklore, to the differently dark ruins of history".
---
London, UK
British painter Justin Mortimer has exhibited widely and internationally with one-person exhibitions in London, Los Angeles, Singapore and Korea. His most recent solo exhibition 'Tomorrow' was shown at Space K, Korea in 2020 and 'BREED New Paintings' was presented at Parafin Gallery, London in 2019. He is currently working towards exhibitions in Milan and Tokyo.
---
Germany
Giulia Bowinkel (* 1983) and Friedemann Banz (* 1980) live in Berlin and have been working together under the name Banz & Bowinkel since 2009. In 2007 they graduated from the Art Academy with Albert Oehlen and started making art with computers. Their work includes computer-generated imagery, animation, augmented imagery, virtual realities, and installations.
---
Nairobi, Kenya
Mwadzame Omar Kuta is a self-taught graphic designer specialising in digital art and surrealism. His work explores themes such as politics, pop-culture and traditions with a whiff of nostalgia. He believes graphic design should have a basic function and offer a solution to every problem.
---
lagos, nigeria
A visual artist currently exploring scribble art and lens based medium
---
Annecy, France
I'm a french artist who worked for 15 + years on cover arts ( Dune, Game of thrones, Discworld, Lovecraft, etc…) , and on video games ( ubisoft, EA, Sony, etc), card games ( Magic the gathering), and movies ( Valerian with Luc Besson, Maleficient 2 , alladdin, etc…). Mostly known for the Iron Throne that I made for GRR Martin on Game of Thrones. I won 4 stabby awards on Reddit, one Chesley award.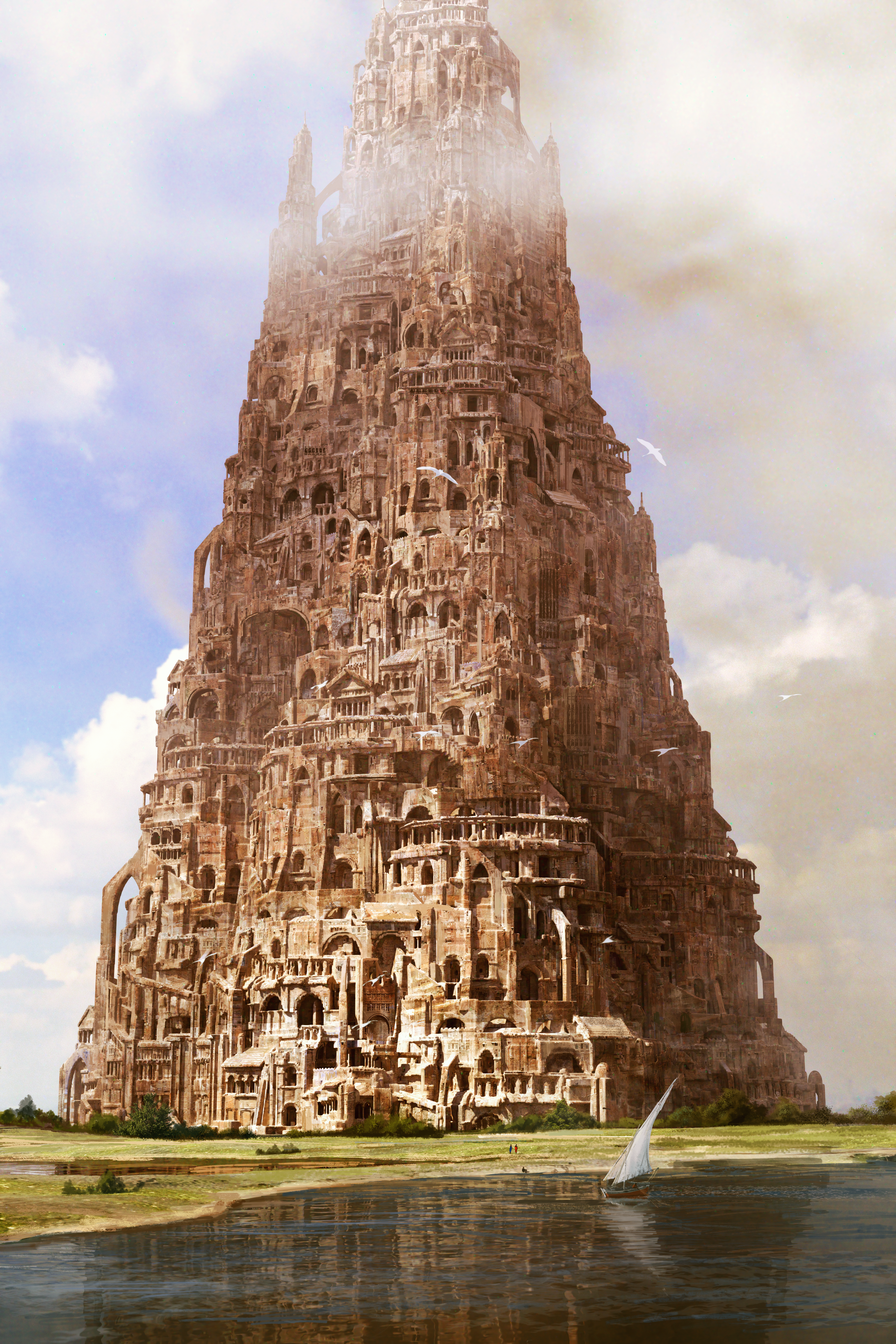 ---
London
Barry Reigate works & lives in London. He has shown work in numerous places around the world, inc. Tate Britain, The Hermitage, St Petersburg & Gallery of South Australia. Barry works with a variety of media & styles that incorporate elements from childhood scribbles, graffiti, collage & drawing. From making large complex paintings with cartoon characters, to big air-brushed canvases taken from tiny thumbnail doodles in his sketchbook.
---
Bedford UK
Andy Holden, born and living in Bedford, UK, is an artist whose work spans sculpture, large installations, painting, pop music, performance, and multi-screen videos. Often starting with an examination of an anecdote or a personal encounter, these moments are then unpacked and expanded in an attempt to make sense of a larger philosophical idea. Exhibitions include Art Now: Andy Holden (Tate Britain), Natural Selection (Bristol Museum) and the Future Generation Art Prize at Venice Biennale 2017.
---
London
Damien Meade is an Irish artist who lives and works in London. He has exhibited internationally, most recently at Plus One Gallery in Antwerp (2021), GAM Museum in Turin (2020), and MONA Museum, Tasmania, Australia (2019).
---
Freelance Illustrator. Comics, Music, Guitar FX.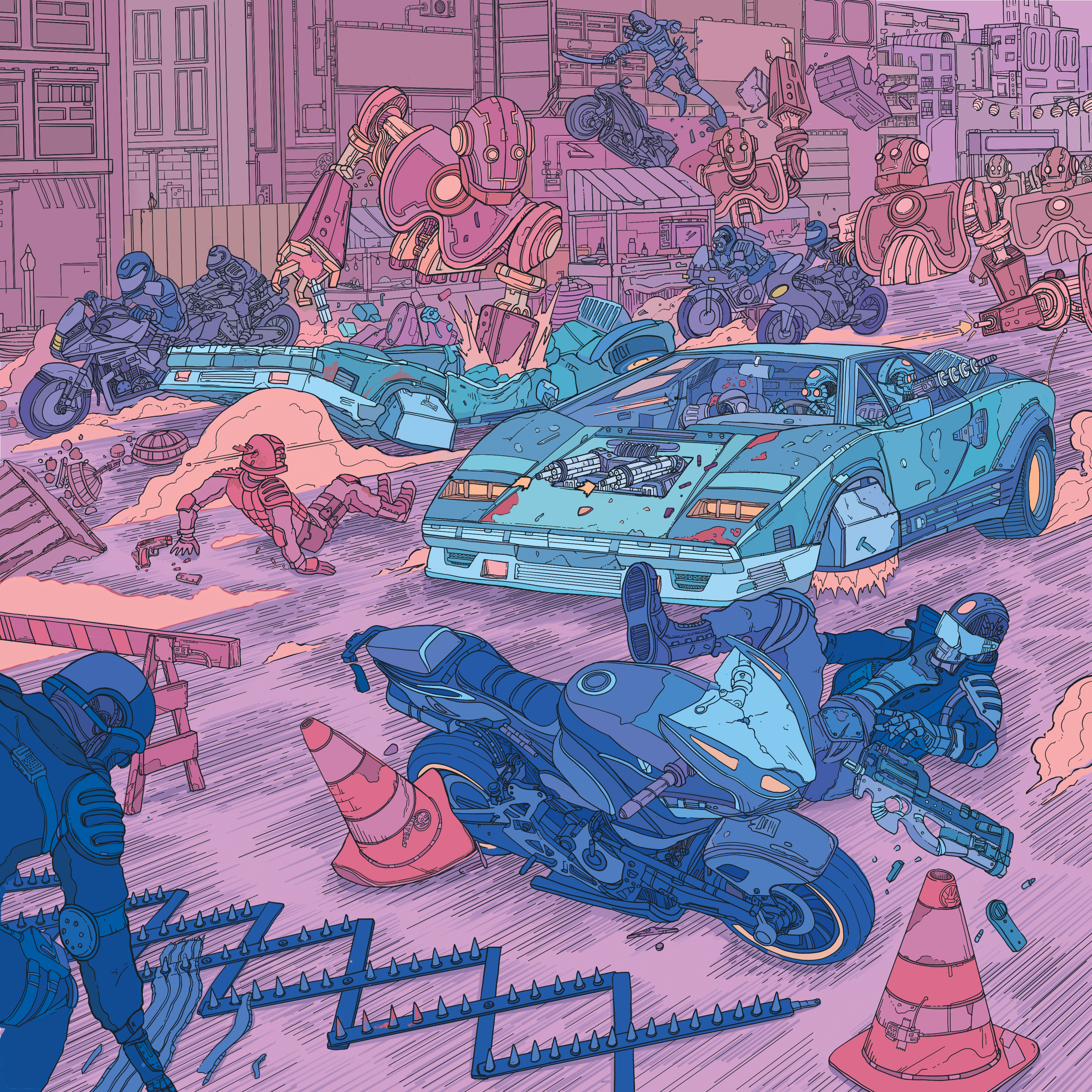 SuperRare is a marketplace to collect and trade unique, single-edition digital artworks.